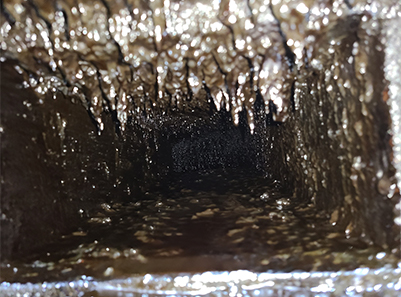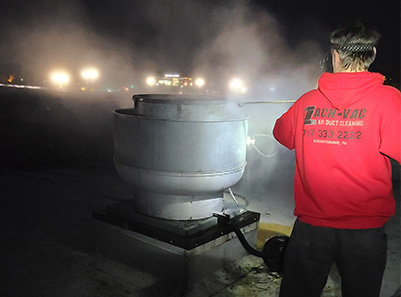 Kitchen Exhaust Cleaning in Elizabethtown, Lancaster, Harrisburg, York, Reading, Mechanicsburg, PA, and Surrounding Areas
The National Fire Prevention Association (NFPA) has several regulatory codes specifically for businesses and restaurants.  Inspectors follow NFPA 96 when inspecting commercial cooking operations, with one of the key factors being the cooking ventilation system, and how it maintained and cleaned.
The kitchen exhaust serves an important purpose– removing airborne grease and steam that can get caught in your indoor air environment.  Over time, vaporized grease from your cooking equipment solidifies in ventilation ducts.  This can cause a dangerous fire hazard!
Unclean grease hoods, kitchen exhausts, fans or ducts are both fire hazards and violations of NFPA 11.6.2.  ZACH-VAC can not only schedule your vent hood cleaning and ensure all cleaning meets NFPA 96 standards, but our team will provide detailed reports of the cleaning identifying any areas in which parts were replaced or that need further attention.
"Nearly 64% of all restaurant fires have been caused by cooking… Grease buildup in hoods, kitchen exhausts, fans and ducts is often the catalyst."
Benefits of Kitchen Hood Cleaning
Kitchen vent cleaning, also known as hood cleaning, is an important service for restaurants that should be performed frequently. From monthly cleaning, quarterly cleaning, and annual kitchen hood cleaning, we provide you with a personalized hood cleaning maintenance plan that ensures that your kitchen vents are always clear and free of debris.
Some common benefits of kitchen exhaust cleaning include:
| | | | |
| --- | --- | --- | --- |
| | Preventing Fires– Fire prevention is perhaps the most important benefit of cleaning vents. By eliminating flammable grease, you can greatly reduce your chances of kitchen fires. | | Improve Energy-Efficiency– Cleaning your vents can increase the functionality of your appliances and decrease the cost of energy bills. |
| | Decrease Contamination- Keeping your exhaust vents clean of debris, soot, and other build-ups keeps your food areas healthier and can actually reduce your carbon footprint. By keeping your air environment clean, you can increase environmental safety. | | Health Protection– Protecting the health of your workplace, employees and guests is crucial. Cleaning your kitchen vents can prevent health issues and keep you and anyone working in your kitchen safe. |
Restaurants Trust ZACH-VAC for Restaurant and Kitchen Hood Cleaning
Kitchen facilities need regular and thorough cleanings. Dirty vents and exhausts can not only be a hazard to the health of employees and customers, but can quickly become a fire hazard as well. Call ZACH-VAC today to set an appointment with our team of experienced technicians.
Schedule Kitchen Exhaust Cleaning

Prevent Kitchen fires!
If you own a business that utilizes an industrial kitchen, you need to ensure that your kitchen exhaust is clean and free of harmful build-up to function at full capacity and prevent fires.
Through affordable and extensive hood cleaning, we rid your vents of build-up caused by grease, heat and soot. Serving clients throughout South Central Pennsylvania, we stop at nothing to ensure that your vents are clean, safely preventing fire, and that your air quality is supreme.
ZACH-VAC is a Phil Ackland qualified company with Phil Ackland certified technicians.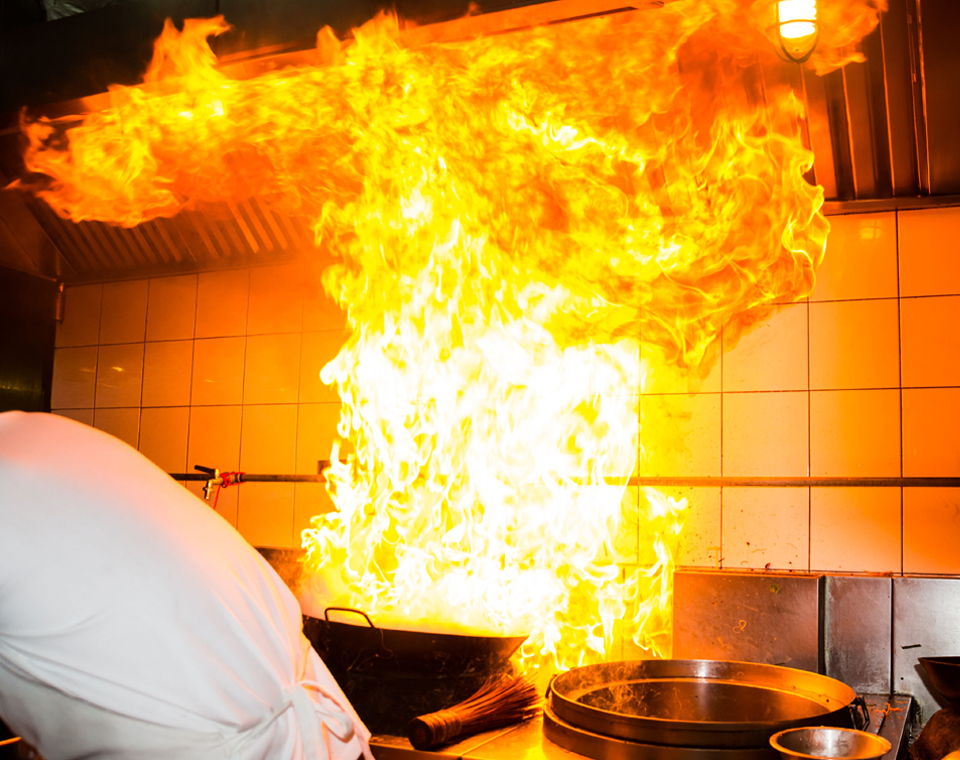 ---
Commercial Kitchen Vent Cleaning
If you own a restaurant or other business with a kitchen, then you need a solid kitchen exhaust cleaning strategy in place. In fact, cleaning your kitchen vents can reduce your liability as a business owner and keep your employees and guests safe by preventing fires and reducing health risks.
At ZACH-VAC Air Duct Cleaning, we work with you to develop an affordable and ideal kitchen vent cleaning routine that ensures the frequent and thorough cleaning of your vents and walls. Using professional, industrial-grade equipment, our skilled technicians scrub every surface to clean your vents, remove grease from walls, and keep you, your business, your workers, and your guests safe.
HOW OFTEN SHOULD YOU HAVE YOUR SYSTEMS CLEANED?
NFPA CODE 96 / TABLE 11.4
SCHEDULE OF INSPECTION FOR GREASE BUILDUP
Type or Volume of Cooking
Inspection Frequency
Systems serving solid fuel cooking operations
Monthly
Systems serving high-volume cooking operations, such as 24-hour cooking, charbroiling or wok cooking
Quarterly
Systems serving moderate-volume cooking operations
Semi-Annually
Systems serving low-volume cooking operations, such as churches, day camps, seasonal businesses, or senior centers
Annually