Air Duct Mold Remediation and Air Duct Encapsulation in Lancaster County, PA
Clean, prevent, and protect your air ducts from out-of-control mold
ZACH-VAC Air Duct Cleaning is the top air duct mold remediation and air duct encapsulation specialist in Lancaster County, PA. Our team uses a combination of robotics, cameras, and specialist equipment to identify any mold problem in your HVAC system.
Removing mold can be challenging without proper equipment. A mold spore can nestle safely in any number of joints and spaces in your ductwork, and without regular, thorough inspections, you won't even realize it's there until it does significant damage.
It's difficult to clean mold once it circulates through your ventilation system. While this occurs, you, your family, colleagues, or clients breathe in the spores and risk illness.
Why take the risk? ZACH-VAC Air Duct Cleaning offers cost-effective inspections and remedies for every mold problem. So, protect your loved ones and assets by calling us today.
Air Duct Mold Removal in Lancaster County, PA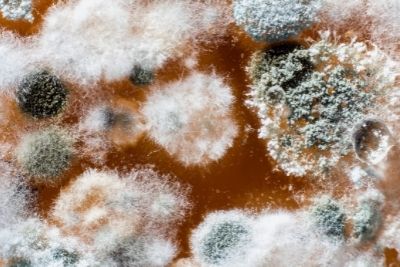 What are the signs that you might require our air duct mold remediation services? Look out for:
Dank or musty odors permeate the ventilation system
Black stains or watermarks on the ducts or along the walls
An HVAC that no longer works as well as it should
An increase in allergies or respiratory tract infections
The ZACH-VAC Air Duct Cleaning team recommends quarterly or annual proactive inspections. These comprehensive checks make it possible to start air duct mold removal early, minimizing the damage.
We thoroughly clean out the inside of the ducts and vacuum the excess, but we don't stop there. We also apply a biological agent designed to kill even the tiniest mold spore.
Call us today at 717-333-2222 and say goodbye to any mold problem.
Air Duct Encapsulation in Lancaster County, Pennsylvania
Don't wait, remediate!
Removing mold is relatively simple for us. We may, however, recommend air duct encapsulation to seal off joints. This helps keep the duct clean and mold-free while lengthening its lifespan.
Mold can be an issue, whether you own a home in Landisville or have commercial space at Park City Center. Keep yourself and your family out of the Lancaster General Hospital ER by Using ZACH-VAC Air Duct Cleaning's thorough inspection service.
If you suspect that you have a mold issue, or can't remember when you last cleaned your ducts, call 717-333-2222 today for your free estimate. As Lancaster's top air duct mold remediation specialists, we'll provide you with peace of mind and the best possible advice.