Business & Commercial Air Duct Cleaning for Elizabethtown, Lancaster, Harrisburg, York, Reading, Mechanicsburg, PA, and Surrounding Areas
As a local business ourselves, we understand the value of keeping your commercial air ducts clean. From mold mediation to dust inspections and more, we perform complete commercial air duct cleaning that rids your ducts of mold, mildew, dust, bacteria, allergens, and other debris at the source.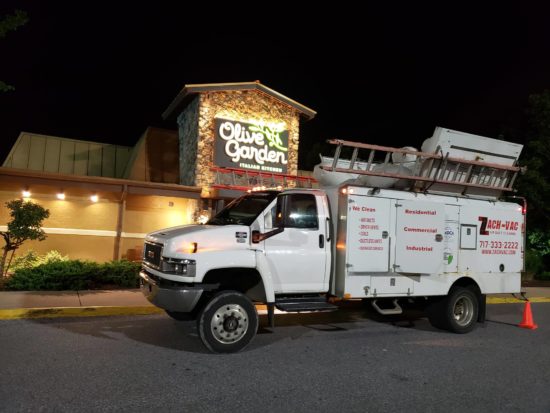 Using industrial-strength duct cleaning tools, our experienced technicians can handle any job no matter how big or small – from large commercial jobs, to residential air duct cleaning. Whether you're keeping up on your regular cleanings, or you're playing catch-up, we provide you with affordable and extensive air duct cleaning that improves the air quality of your commercial building and leaves your clients and employees satisfied.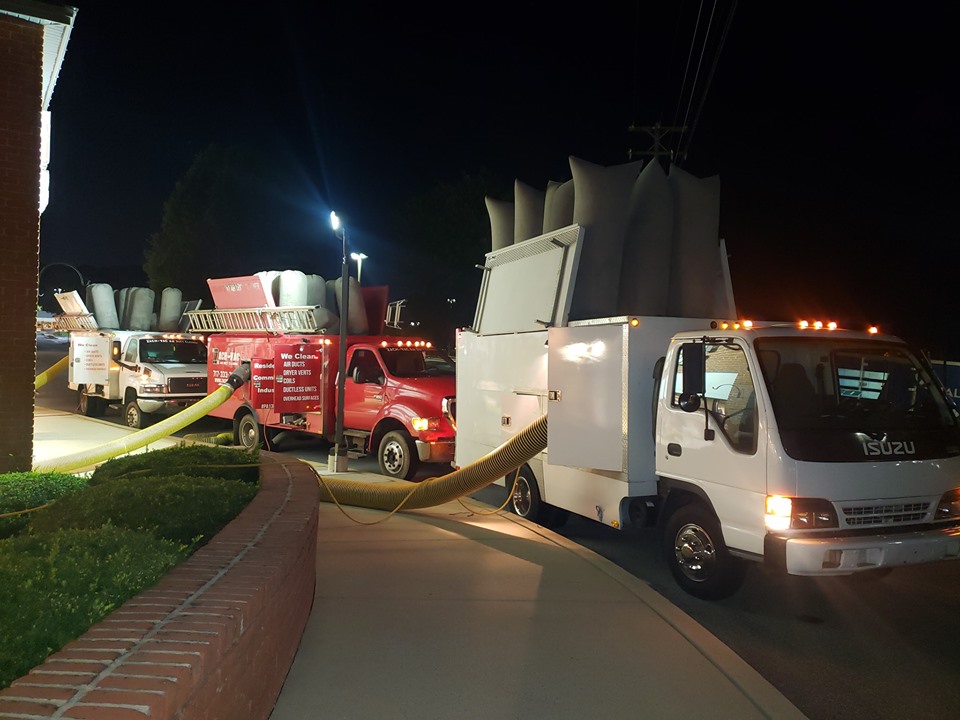 ZACH-VAC Air Duct Cleaning comes prepared with state-of-the-art duct cleaning trucks, which use high-powered suction vacuums to clean the ducts in your office, school, store, warehouse or other facilities.  These trucks provide 3 to 4 times the power of our portable HEPA-rated vacuums, which are needed for some vents and ducts.
"Using our high-powered vacuums and trucks, we eliminate blowouts of dust, keeping it contained as it's cleaned."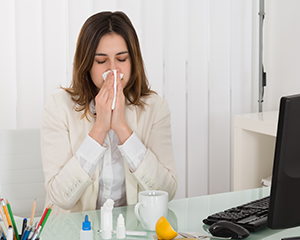 Health Concerns
Your business's air ducts need to be cleaned frequently to ensure the proper air quality of your business. In fact, poor indoor air quality can be a liability for you as a business/building owner and lead to lawsuits and health issues for your workers.
Annual inspections and frequent air duct cleaning, every 3 to 5 years, can keep your indoor air environment clean and healthy for you, your workers, and your clients. If you're concerned about the indoor air quality of your commercial building then contact us today to chat about our commercial air duct cleaning services.
Contact Us
Ducts: Before & After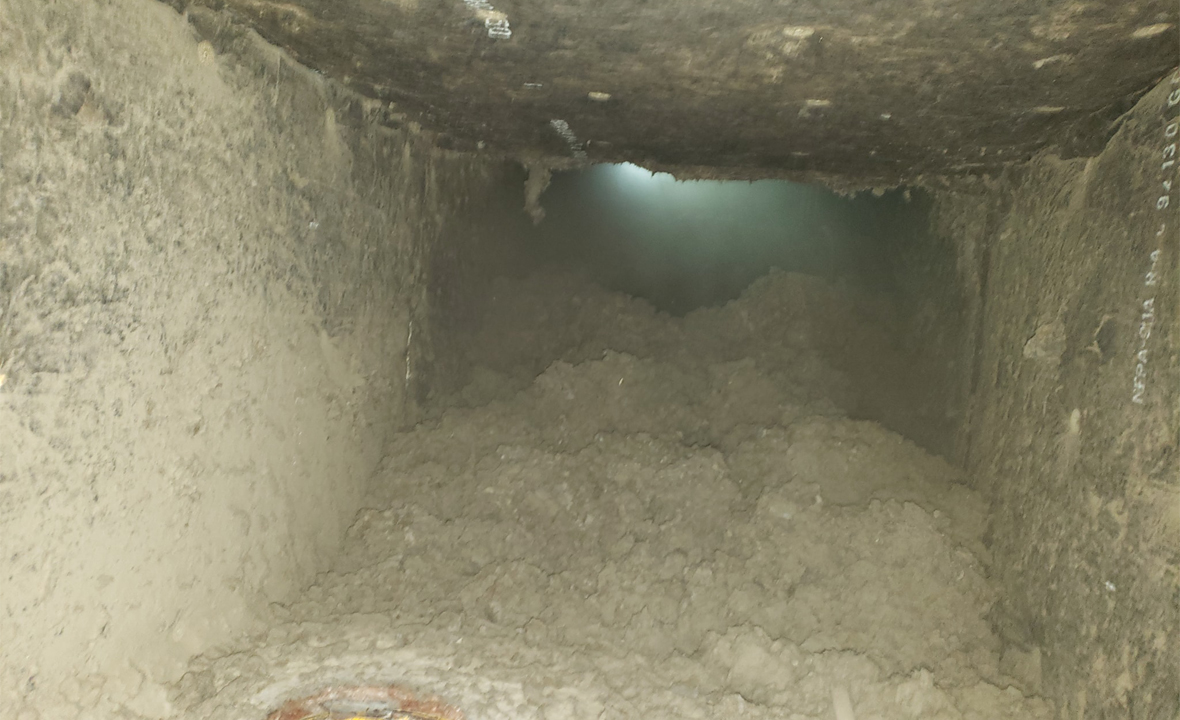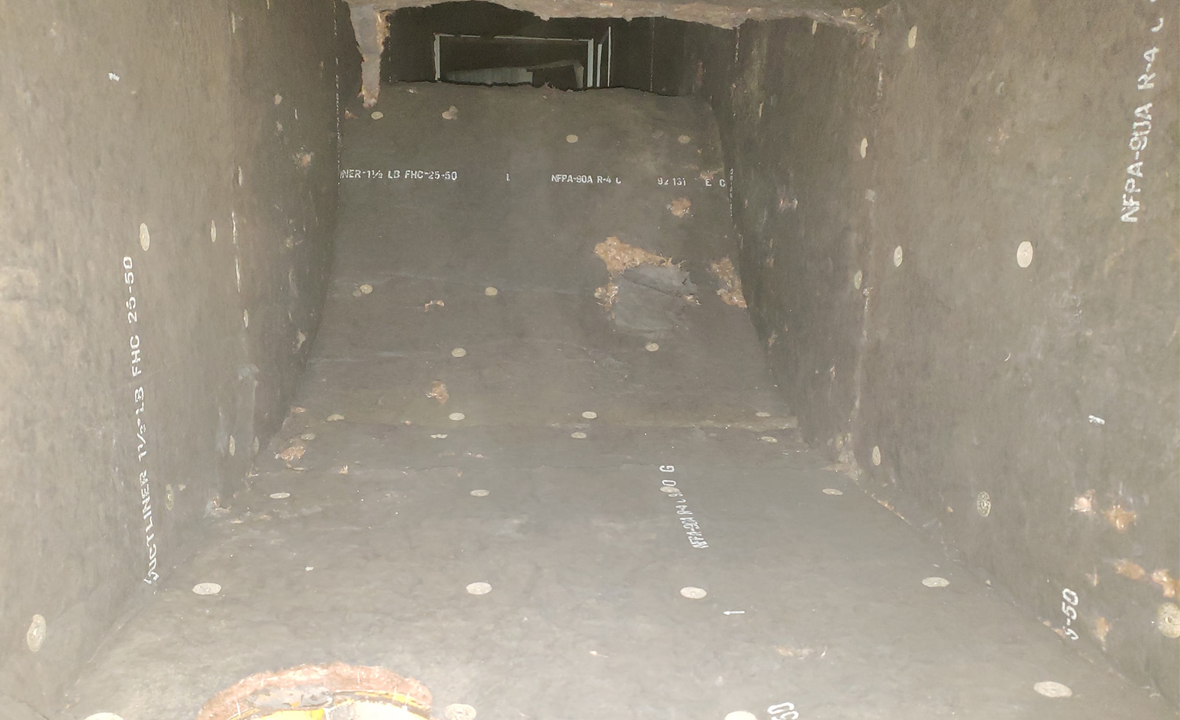 Benefits of Commercial Air Duct Cleaning
There are many benefits of commercial air duct cleaning… From improving your indoor air environment to reducing health risks, here are some reasons why you should give us a call today to have your air ducts cleaned:
Makes office cleaning easier
Combats bothersome odors
Reduces allergens and symptoms of allergies
Improves indoor air environment
Prolongs the life of your HVAC system
Cuts down costly energy bills
Increases the function of your unit
Decreases the risks of illness and saves you on health costs
Eliminates toxins and bacteria
Overall presentation of vents looking clean
Offers a clean appearance and environment to do business in
Professional Service You Can Trust
From our business to yours, we provide you with the trusted, professional, air duct cleaning that you deserve. Handling all aspects of inspection to mold removal and more, we are certified and insured to handle even the largest commercial air duct cleaning jobs.
Through the use of professional, specialized equipment, our technicians are detail-oriented, ensuring that no traces of mold or debris is left behind. Using our experience, tools, and keen eye, we achieve commercial air duct cleaning efficiently with little to no interruption to your business. Give us a call today to chat about your commercial duct cleaning needs!
Schools
Government Buildings
Manufacturing
Offices
Healthcare
Nursing Homes
Restaurants
Banks & Financial Institutions
and More!