Commercial Dryer Vent Cleaning in Lancaster County
Consider your health and safety with one simple service!
While this Pennsylvania city has a strong rural feel with a high Amish population adding to a traditional lifestyle, over 11,000 Lancaster County companies make up the city's commercial realm. As one of these business owners, you must ensure all parts of your company are functioning, from HVAC and plumbing to washers and dryers. But for commercial dryer vent cleaning, we're the ones to call.
Our ZACH-VAC Air Duct Cleaning team works 24/7 to ensure your dryers are always doing their job optimally without symptoms like overheating, burning, or smoking. Alongside annual dryer maintenance, contact us when you need immediate five-star services that'll get your appliance working efficiently again.
Professional Multi-Unit Dryer Vent Cleaning Services in Lancaster County, PA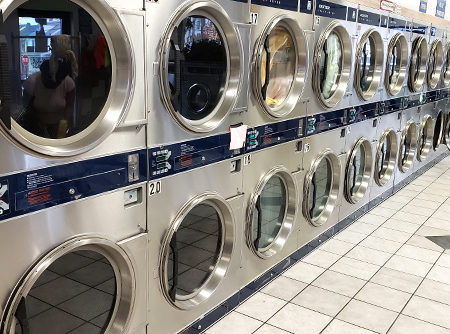 Do your commercial dryer vents need cleaning?
The most obvious sign you need dryer vent cleaning is when debris buildup occurs along the vent on your exterior wall and surrounding surfaces. That's because that's where the machine expels excess lint that the lint trap doesn't capture during the dry cycle. You'll also notice lint accumulating faster on the lint trap whenever you have a clogged dryer duct, despite cleaning it after every cycle.
Upon calling for commercial dryer vent cleaning in Lancaster County, we'll remedy issues like high allergen levels, uncomfortable humidity, and damp clothes originating from blocked dryer vents. While preventing health and fire hazards, we'll also keep your monthly energy costs low while offering competitive prices for long-term solutions. That includes cleaning and inspecting your unit thoroughly.
For Certified Commercial Dryer Vent Cleaning in Lancaster County and Surrounding Areas
Lancaster County has numerous protected environments. That includes the serpentine barrens that house a rare ecosystem guarded by The Nature Conservatory and farmlands maintained by the Lancaster County Agricultural Preservation Board. Trusts and organizations also bar land development and encourage cultivation with Amish community assistance and help from other Plain-Sect communities.
We are your #1 spot for dryer vent cleaning services! Our ZACH-VAC Air Duct Cleaning team, which is PA and PAC certified, has gained a five-star Home Advisor rating within our ten years in the industry. Home Advisor also screened and approved us alongside giving us the "Elite Service" stamp, so reach out for multi-unit dryer vent cleaning.
Do your part in conserving the country-like feel of Lancaster County by scheduling annual commercial dryer vent cleanings. ZACH-VAC Air Duct Cleaning services this and the surrounding Pennsylvania areas, so contact us to start with a free quote today!