Kitchen Exhaust Cleaning in Palmyra, PA
When You Need a Good Clean, Contact Our Team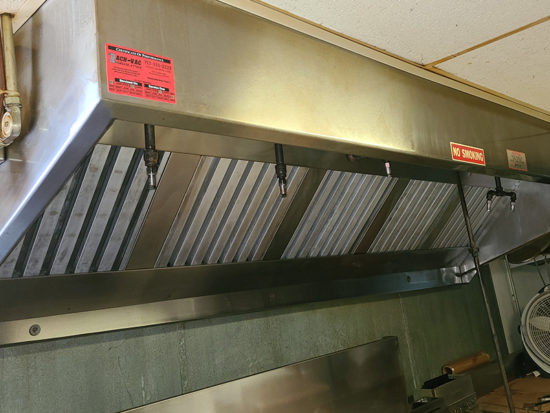 Although nothing can completely eliminate the possibility of fire, keeping your exhaust hood system in pristine condition helps make your kitchen safer. When people from Palmyra, PA, need fast, affordable, and thorough kitchen exhaust cleaning, they turn to ZACH-VAC Air Duct Cleaning. We are based in Elizabethtown, PA, and serve Palmyra and the surrounding areas.
When inspectors come to rate your commercial kitchen, they consider:
Duct cleanliness
Hood cleanliness
Exhaust cleanliness
Over time, grease and dirt accumulate around the ducts and fans, increasing the possibility of fire and expensive property damage. Regular exhaust and duct cleaning lead to a perfectly cleaned kitchen, fire prevention, and better ventilation.
Kitchen Hood Cleaning in Palmyra, PA
You can't see flammable and dangerous materials with a naked eye. So, even if your hood looks spotless on the outside, it doesn't mean that inside is clear. As a leading team in kitchen hood cleaning in Palmyra, PA, we make sure that every inch of your hood filters is dirt-free.
We stand behind our work with our comprehensive inspection system and attention to detail to ensure no grease or other impurities remain that will impact your hygiene. Our crew goes above and beyond for you to enjoy exhaust filters cleaned according to the highest standards. ZACH-VAC Air Duct Cleaning uses the best tools and equipment in the industry to provide exceptional results.
Restaurant Hood Cleaning in Palmyra, Pennsylvania
High-Quality and Low-Cost Cleaning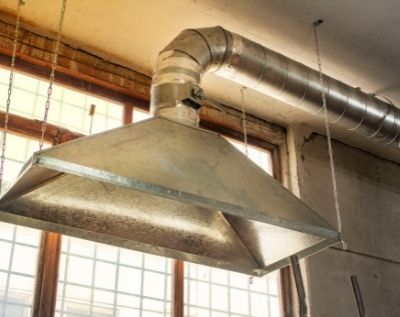 You have achieved your dream of running your own restaurant, and now you have to maintain it properly. A significant part of maintenance includes regular restaurant hood cleaning in Palmyra, PA, and no one does it better than ZACH-VAC Air Duct Cleaning. We go beyond cleaning grease and build-up dirt from your filters; we also inspect the vents for any potential signs of damage, ensuring your system stays in excellent shape.
The city of Palmyra is part of Lebanon County in Pennsylvania. Although small, it is a beautiful place to work and live due to the numerous attractions, excellent restaurants, and friendly communities. Some of the best places to visit include Risser Marvel Farm Market, CrossWinds Winery, Cullari Vineyards & Wineries, and the AACA Museum.
If you run a restaurant in Palmyra, PA, and need a licensed and experienced team who can take care of your exhaust system and filters, contact ZACH-VAC Air Duct Cleaning. We offer fast and low-cost kitchen exhaust cleaning services.