Kitchen Exhaust Cleaning and Restaurant Hood Cleaning in Lancaster County, PA
Do you need kitchen exhaust cleaning for your Lancaster County, PA home or business?
Cleaning your residential or commercial kitchen hood is essential if you want your home or restaurant to remain safe. Cleaning your kitchen hood helps you comply with fire codes and ensures that your kitchen exhaust performs at its full capacity. If you notice that your kitchen hood no longer removes steam and smoke at an adequate rate, it may be due to a lack of cleaning.
At ZACH-VAC Air Duct Cleaning, we provide kitchen exhaust cleaning to residents and restaurant owners throughout Lancaster County, PA. We understand the importance of providing reliable and professional kitchen hood cleaning services to our local clients. You can schedule a visit from our team by calling our office today.
Kitchen Hood Cleaning in Lancaster County, PA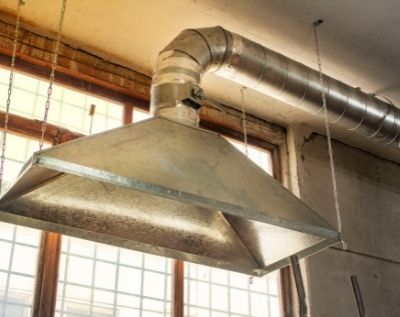 What lurks in your kitchen's hood?
If you want to clean your kitchen hood in Lancaster County, PA, you need a team that has the resources and expertise to access all components in your kitchen exhaust system. At ZACH-VAC Air Duct Cleaning, we'll inspect your home's kitchen hood and begin removing any build-up that may impact safety or performance.
If you don't perform regular kitchen hood system cleaning, grease, and other substances can build up in your ventilation system. This can quickly turn into a disaster – fires can start unexpectedly if there is too much grease in your kitchen hood.
After we remove waste from your kitchen hood, we'll re-inspect the core components to ensure that all elements are entirely clean. We never finish a job without confirming that your kitchen hood is ready for use.
Restaurant Hood Cleaning and Kitchen Exhaust Cleaning in Lancaster County, Pennsylvania
Breathe healthier, cleaner air!
If you own a restaurant in Lancaster County, you rely on your exhaust fan to extract smoke, steam, and other gases in your kitchen. Without a high-performing kitchen exhaust hood, you won't be able to operate your restaurant effectively. At ZACH-VAC Air Duct Cleaning, we provide affordable and prompt kitchen hood cleaning that won't interfere with your day-to-day operations in Lancaster, PA.
Lancaster County is a region of Pennsylvania that plays home to more than 500,000 residents. With a thriving tourism sector, the region hosts many top restaurants and attractions. Lancaster County is famous for its historical Amish community, which attracts visitors from around the United States and abroad.
If you're ready to access expert kitchen exhaust cleaning in Lancaster, PA, then it's time to contact our team at ZACH-VAC Air Duct Cleaning. Call us to schedule a visit today!